Barrigona Dress
$

1,200.00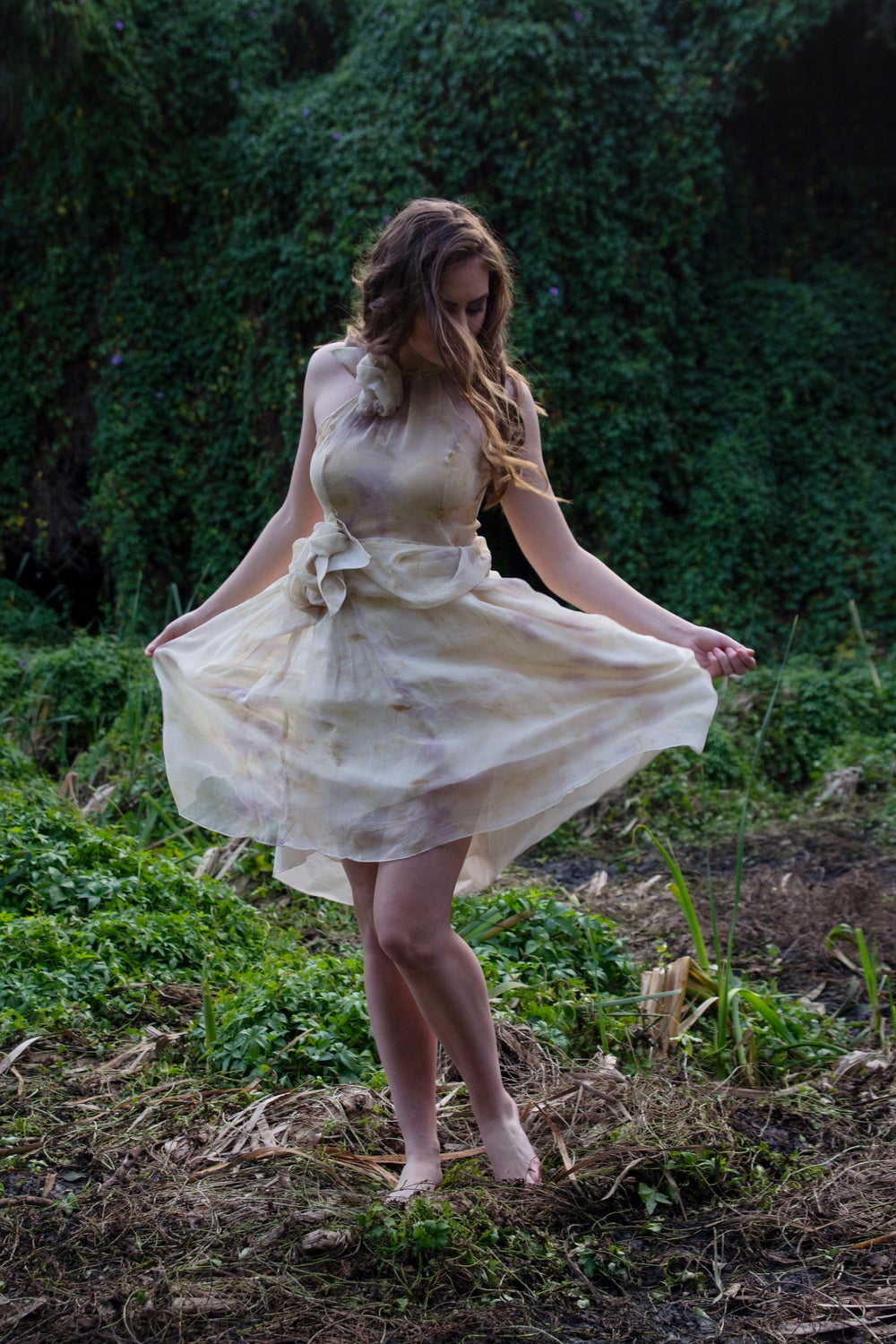 This short silk chiffon number is an exquisite feminine statement in a rich palette of butterscotch swirls and purple ripples from bougainvillea flowers and leaves. Hand-sculpted silk chiffon flowers made from leftover fabric (as per Green Embassy's strict zero-waste policy) delight at the halter neck and waist, adding to the graceful goddess-like beauty of this sublime dress.
A subtle yet powerful visual statement lined with organic cotton, the Barrigona Dress will turn heads on the runway, at dinner parties - anywhere the beauty who wears it may go.
Dazzling glass beads on the back and a fanciful asymmetrical hemline add the perfect finishing touches to this draping, gauzy slice of perfection.
For more picture see: http://www.vogue.co.uk/fashion/spring-summer-2016/ready-to-wear/green-embassy
* Note: There may be slight color differences with item on hand due to lighting when the photos were taken.
Each item is handmade and won't be exactly the same as pictured due to the individuality
Share