Saintpaulia Gown
$

3,100.00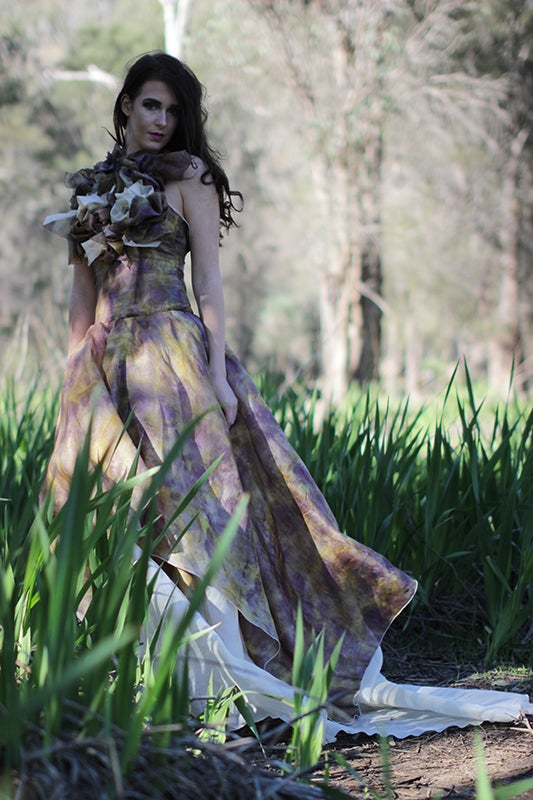 With intense violet and deep yellow pigments from purple carrots and turmeric, this modern, sculptural gown is full of unexpected details. Artisan textile flowers decorate the neck of this sleeveless gown, adorned with Swarovski crystals.
The bodice is fitted, setting the stage for a spectacular full layered skirt. The first layer is an asymmetrical printed vision in silk, while the under layers are stark white, crafted from pure silk organza for extra fullness. An eye-catching train at the back adds even more drama to this statement piece. Straps tie around the neck, and the low-cut back is dotted with crystal buttons.
This unusual, alluring gown is a true expression of feminine beauty and modern art.
For more picture see: http://www.vogue.co.uk/fashion/spring-summer-2016/ready-to-wear/green-embassy
* Note: There may be slight color differences with item on hand due to lighting when the photos were taken.
Each item is handmade and won't be exactly the same as pictured due to the individuality
Share