Verbena Top & Long Skirt
$

883.00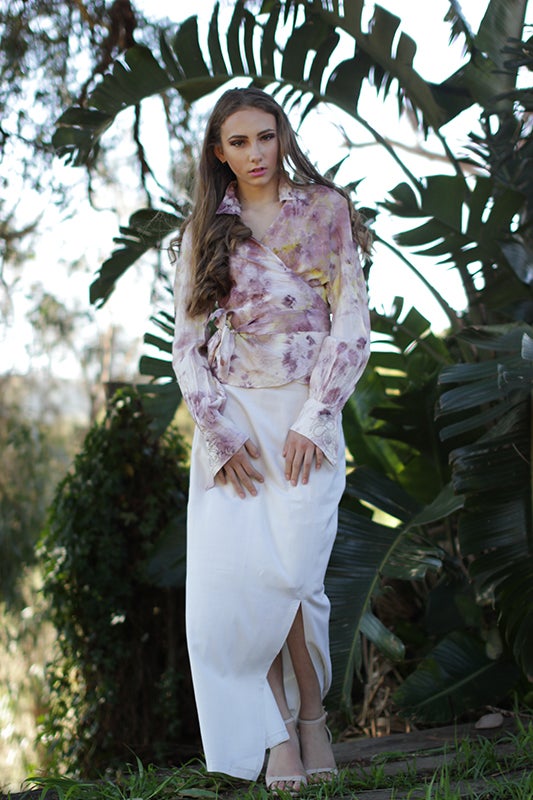 Brights and whites mingle over a classic skirt and long sleeved collared shirt to create a stunning duet. Crafted in vegan silk, the jacket-style top features a wraparound belt, which is adjustable. This offers wearability for a variety of body types and a number of looks.
Features include botanical embroidery, colourful prints from forest berries and turmeric, and glass beading on the collar and cuff links. Long, angled cuffs give a fantasy feel to this striking set. The accompanying long silk skirt is a basic, stark white piece with a relaxed fit and an alluring front slit cut just below the knee.
This is a modern outfit that is simultaneously casual and chic.
* Choices available below if you wish to order top or skirt only.
For more picture see: http://www.vogue.co.uk/fashion/spring-summer-2016/ready-to-wear/green-embassy
* Note: There may be slight color differences with item on hand due to lighting when the photos were taken.
Each item is handmade and won't be exactly the same as pictured due to the individuality
Share